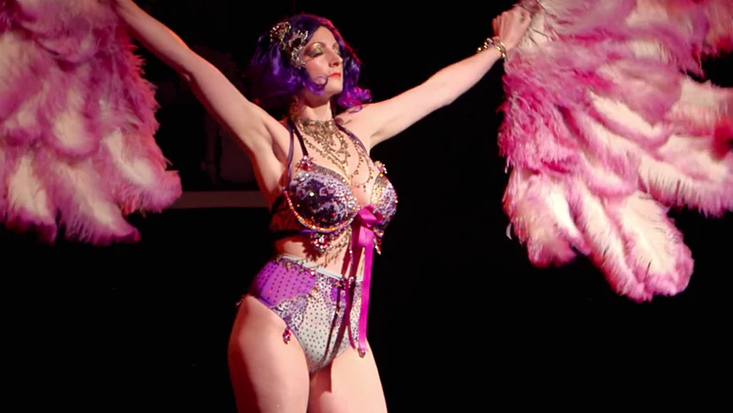 Have you ever wondered what goes behind the perfect burlesque show? imagine the unveiling of sexiness and alter egos all packed in a documentary, well you don't have to think far ahead,  this is just what you have been waiting for. This upcoming documentary is scheduled to hit the cinemas on the 3rd of March 2017.
This film focuses on inside look of the hottest burlesque performers. I don't know about you but there is something very appealing about a burlesque show, it gives a one-on-one realness and intimacy. It doesn't have to be all about the sexy moves and costumes but i feel there is a story behind ever performance, be it naughty or not.
'Burlesque: Heart Of the Glitter Tribe' is directed by Jon Manning and it stars Angelique DeVil, Zora, Von Pavonine, Babs Jamboree, Stage Door Johnnies, Sandria Dore', Isaiah Esquire, Violet Ohmigod, Russell Bruner & Ivizia Dakini
This documentary fuses twelve famous burlesque performers, it goes beyond the stage as it reveals several personalities and the inspirations behind the shows. This goes deeper into the exotic world of burlesque and gives it a certain originality to this documentary. 

On this behind the scenes recording, it is deliciously spiced up, funny and outrageous.